WoJAN: The voice of voiceless Journalists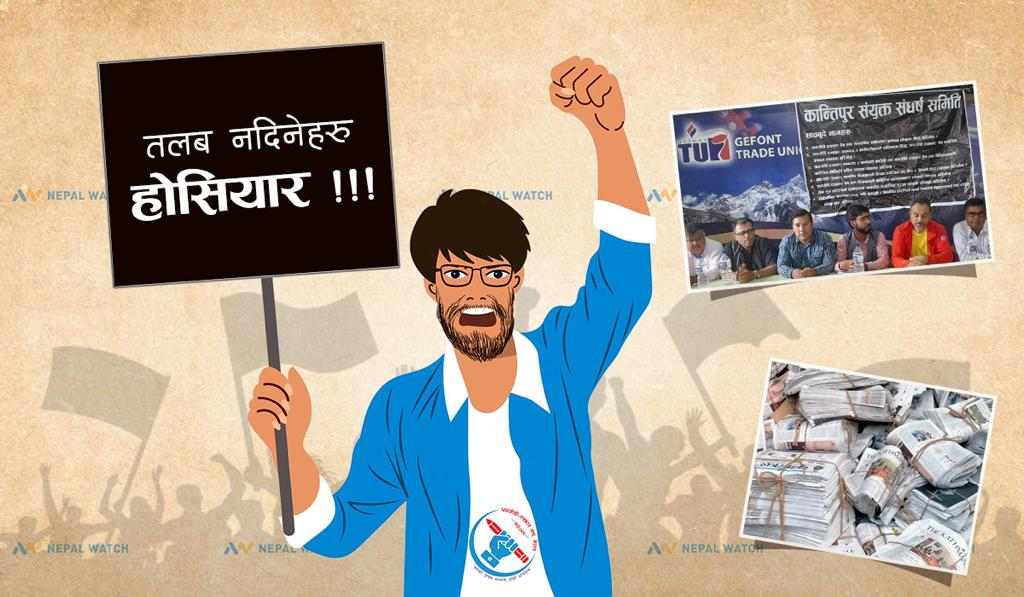 Kathmandu. Many of us wonder, what if the media which works as voice of the voiceless goes through it's own crisis ?  With the impact of current economic downfall, journalists are facing the problem of untimely paycheck, force leave with no financial security and many more. At times like these the  Working Journalists Association of Nepal (WoJAN) is prominently working as a labor organization.
It is actively advocating for the rights and welfare of journalists and media workers in Nepal. Established in the year 2019, WoJAN addresses various issues faced by journalists, media organizations, and workers in the field of journalism. This report highlights some of the key activities and initiatives undertaken by WoJAN to protect and promote the interests of journalists and workers in Nepali media.
Objectives
The Working Journalists Association of Nepal (WoJAN) has several key objectives that guide its mission and activities. The main objectives of WoJAN include:
To advocate for fair wages, working conditions, and protection for journalists and media workers.
To uphold press freedom and protect journalists from censorship and harassment.
To address non-compliance by media organizations and promote ethical practices within the industry.
To promote and uphold ethical standards in journalism, emphasizing accuracy and fairness.
To address challenges faced by small-scale and community media outlets and advocate for supportive policies.
To take a strong stance against non-payment of journalists' salaries and demand prompt payment along with social security.
To advocate for equal treatment and opportunities for all journalists, combating discriminatory practices.
To represent the collective voice of journalists and engage in collective bargaining for a better working environment.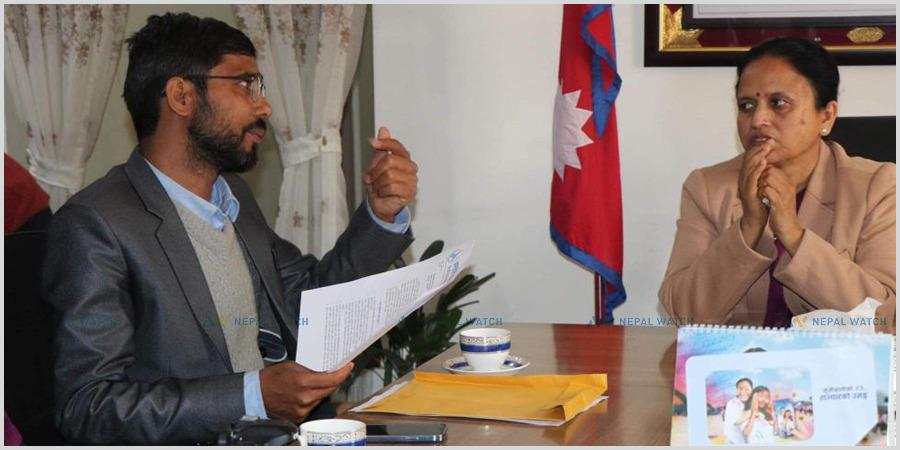 Addressing Non-compliance of Media Organizations
WoJAN plays a crucial role in addressing concerns related to media organizations not complying with rules and regulations. It actively advocates for the rights of journalists in cases involving controversial situations with prominent television figures. Notable media outlets like NiceTV, Janata TV, and Earth News HD have been subject to WoJAN's scrutiny, ensuring adherence to ethical standards in journalism. The association organizes interactions between affected journalists and media organizations to address urgent needs like wages and payments, ensuring fair treatment and integrity within the profession.
Advocacy for Small-scale and Community Media Outlets
Recognizing the challenges small-scale media organizations face, WoJAN calls for flexible regulations tailored for media outlets with five or fewer journalists. These outlets often encounter hindrances due to their limited resources. The Director General of the Information Department has responded positively to WoJAN's advocacy, agreeing to temporarily suspend onerous requirements, thus providing relief to smaller media establishments. WoJAN emphasizes transparency, fairness, and equal treatment within the media industry, actively advocating against discriminatory practices.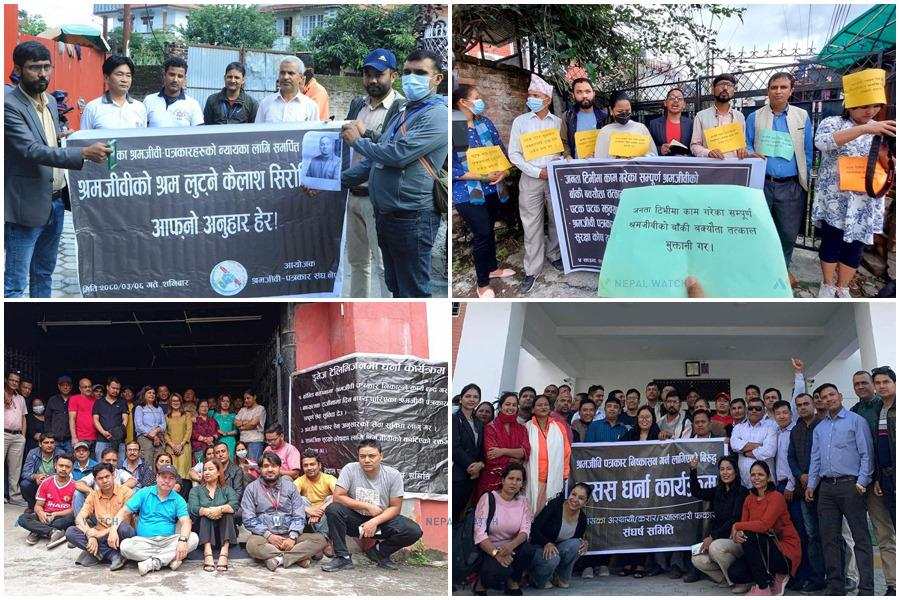 Addressing Unpaid Salaries in Media Organizations
WoJAN takes the issue of unpaid salaries for journalists very seriously. It has expressed grave concerns about the non-payment of wages to journalists employed by ABC Television, demanding immediate action to ensure payment of overdue wages. The association warns of potential further actions if the issue remains unresolved and holds both the government and management accountable for any repercussions that may arise from non-compliance.
Advocacy for Rights and Justice for Working Journalists
WoJAN raises its voice against mistreatment and unpaid salaries at various media outlets, such as The Nepaltop Daily, Kantipur TV, and Gorkhapatra. The association demands the implementation of service provisions mandated by law. However, WoJAN also commends cooperation from media institutions like Rajdhani Dainik, which have shown a willingness to resolve labor-related issues.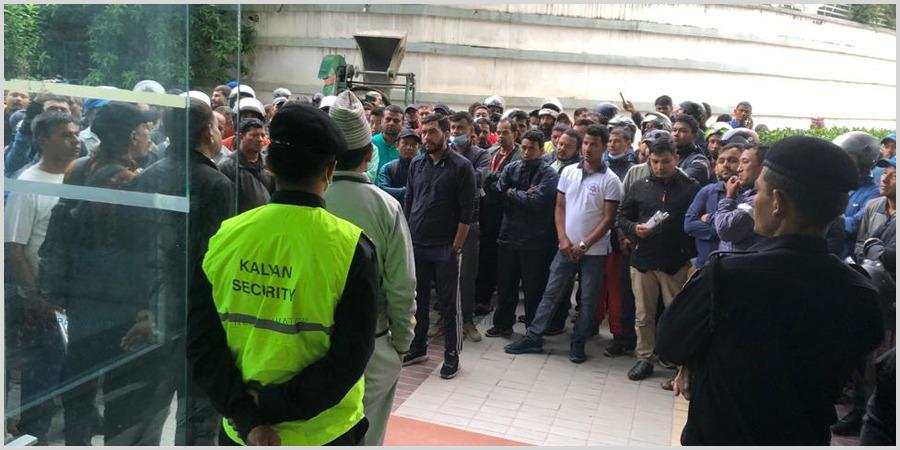 Recognition and Awards
Janmadev Jaishi, the President of the Working Journalists Association of Nepal, has been honored by Nepal's President, Bidhya Devi Bhandari, for his pivotal role in advocating for press freedom, freedom of expression, and the professional interests of working journalists. Prior to his role as President of WoJAN, Jaishi served as a Central Member of the Federation of Nepali Journalists (FNJ Nepal). The recognition by the President further highlights his dedication and contributions to the field of journalism in Nepal.
WoJAN and its president, Janmdev Jaisi, have been recognized by the NRNA with the prestigious "International Communication Service Award 2023." This recognition speaks to the dedication and commitment of WoJAN toward press freedom and labor rights for journalists. The association actively celebrates Press Freedom Day, emphasizing the vital role of a free press in a democratic society.
Organizational Matters
The organization continues to grow and strengthen its committee by electing new members to various positions. WoJAN actively communicates with relevant authorities, media institutions, and government officials to address labor-related concerns and ensure the well-being of journalists and media workers. The association has also warned of potential street protests by workers if issues like stagnant wages and non-compliance persist without resolution.
The Working Journalists Association of Nepal (WoJAN) plays a crucial role in safeguarding the rights and interests of journalists and media workers in Nepal. Through its advocacy efforts, WoJAN addresses non-compliance by media organizations, advocates for small-scale media outlets, demands action on unpaid salaries and fights for workers' rights and just treatment.
The recognition received by WoJAN further attests to its dedication and impact in the field of journalism. As WoJAN continues its journey, journalists in Nepal can look to the association for support, representation, and protection of their rights in an ever-changing media landscape.