Four reasons why TMJ is one of the best travel destinations in Province 1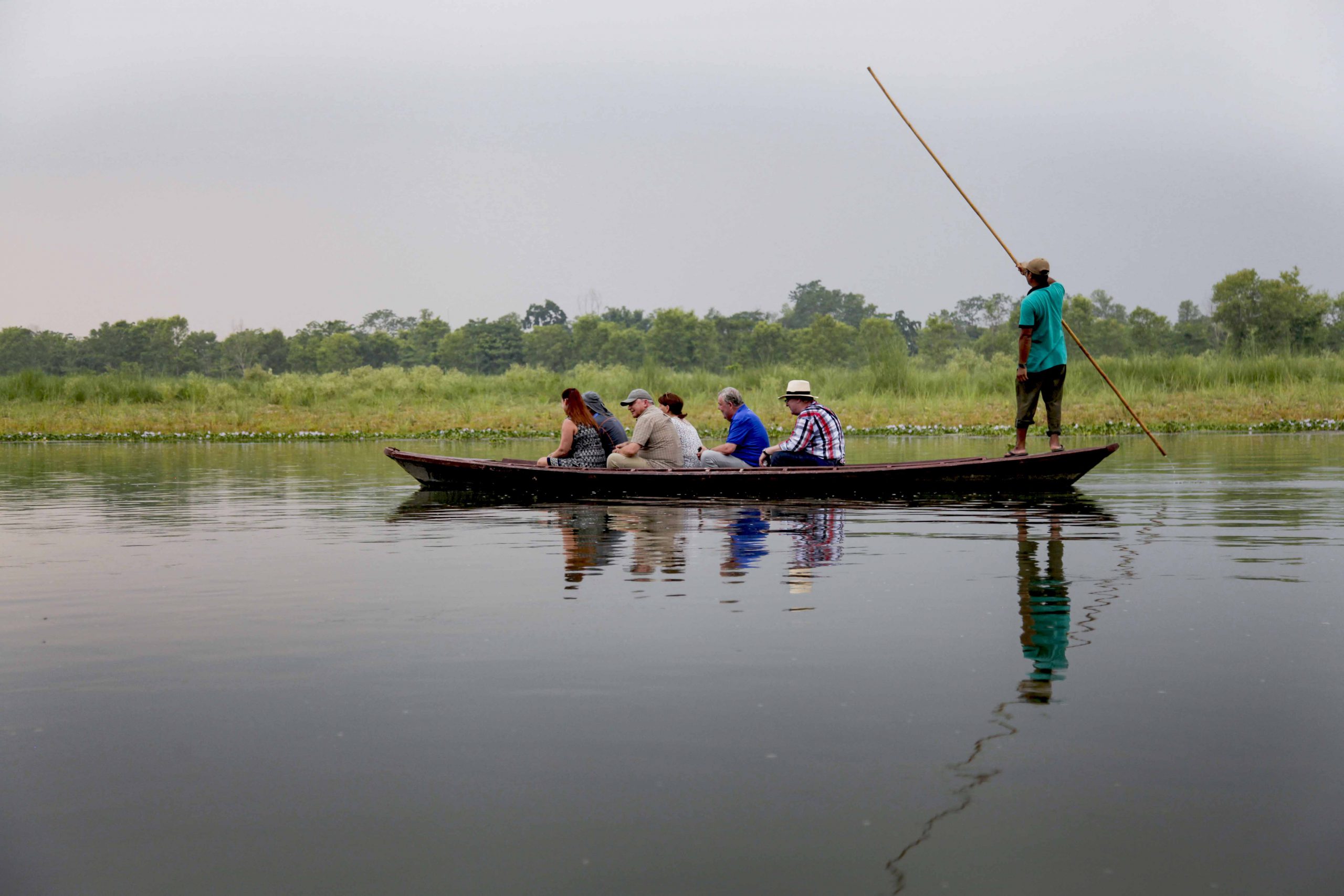 Itahari, April 13 (RSS): Nepali New Year generally coincides with the flowering time of rhododendron. Hundreds of people throng to places where rhododendron is in bloom in New Year eve. Rhododendron is Nepal's national flower. In addition, TMJ, an abbreviation of three major hilltops namely Tinjure, Milke and Jaljale, spanned in Tehrathum, Sankhuwasabha and Taplejung districts of Province 1, is the rhododendron sanctuary of Nepal. This is also known as the 'capital of rhododendron' in Nepal.
With an altitude variation from around 1700 meters to 5000 meters, TMJ is a vibrant travel destination for varied reasons. Owing to this great significance, Nepal government had listed TMJ in 100 destinations shortlisted for Visit Nepal Year of 2020 (VNY 2020). Unfortunately, VNY 2020 was troubled by COVID-19 pandemic. However, the touristic and natural value of TMJ is still increasing.
Thousands of people visit this venue as this is accessible from Koshi Highway and also from Madan Bhandari Highway. Operation of tea houses and hotels in TMJ areas like Basantapur, Chauki, Mangalbare, Gupha, among others, have increased flow of overnight stays in this area. Even bikers, hikers and campers are making TMJ as their new destination.
Declared in 1997 as National Rhododendron Environmental Conservation Area by the Ministry of Population and Environment, TMJ now covers 15 per cent rhododendron forest area. According to a 'Fact Sheet' of IUCN, TMJ spans over 585.26 square kilometers. Let us know some exciting four reasons for making TMJ as your next best travel destination.
'Rhododendron capital' of Nepal
Rhododendron is Nepal's declared national flower. This flower is found in varied species in this TMJ area. There are 32 known rhododendron species in Nepal. Out of them, 29 species are found in TMJ, says Laxman Tiwari, former tourism minister of Province 1 who also hails from TMJ area. To promote the TMJ area, a rhododendron statue has been erected at Basantapur, the gateway town of TMJ.
"It was part of our initiation to brand TMJ and its major treasure rhododendron", said Tiwari, who is also the incumbent Provincial Assembly member of Province 1. A local level is also named after rhododendron. Laligurans Municipality which roughly translates as 'Rhododendron municipality' is named in respect of this famed flower.
There is a park named RR garden which symbolizes rocks and rhododendron nearby Basantapur, the administrative hub of Laligurans Municipality. "Rhododendron is not just a name of flower in TMJ", said Santosh Niraula, who has recently inaugurated a TMJ T-shirt to promote TMJ in Itahari. He added, "TMJ residents celebrate rhododendron and we joining them from Itahari."
Web of beautiful Himalayan ponds
TMJ area boasts of many beautiful alpine ponds where Himalayan range gets reflected in the crystal clear waters. Among some 32 ponds in the area, the major ponds are Panchpokhari, Lampokhari, Guphapokhari, Sabhapokharai, among others. Peaks like Makalu (8463 meter), the fifth tallest peak of the planet and Kanchenjunga (8485 meter), the third tallest peak of the planet are reflected in these ponds.
The tragedy is that the natural setup of these ponds is deteriorating day by day. "Government is just caring on tourism promotion by advertising these ponds", said Ghanendra Poudel, a frequent traveler to this area. He added, "Ponds needs to be protected and preserved first."
Diversity of flora and fauna
TMJ area is rich in flora and fauna diversity. According to research paper titled 'Ecotourism Potential of Tinjure Milke Jaljale Area: A Rhododendron Capital of Nepal' jointly written by Dipak Khadka, Sandesh Neupane, Bishal Sharma, Sweta Dixit, Prakash Chandra Wagle, Luna Thapa and Anesh Bhujel in 2019, TMJ does have 97 species of fauna which hail from 300 families which also includes 25 mammalian wildlife species. In flora front also, TMJ is a good hotspot including 178 species of herbs, 67 species of shrubs, 62 species of trees and 15 species of climbers. There are many unreported species of floral and faunal diversity in this area.
Destination for snow fun
When snowing starts in the Himalayan region of Nepal, TMJ acts as the lowermost part of snowing. Though snowing does not occur in all parts of TMJ area, major parts get snow in winter time. Visitors from Eastern Terai plains of Sunsari and Morang throng to TMJ gateway Basantapur for snow play. Every year this trend has increased, said Prakash Shrestha, a hotelier at Basantapur.
He added, "Snow playing has been the new touristic activity in the TMJ area. People, especially young and snow-loving energetic folks, do visit for playing with snow." Shrestha said the snow playing was made more lucrative to the youth after the advent of social media platforms like facebook, instagram and TikTok, among others. "There were days when people would run away from snowing," said Shrestha, "Now, people run for snow fun. This is new touristic trend here."