'UML wants election in peaceful, fearless manner'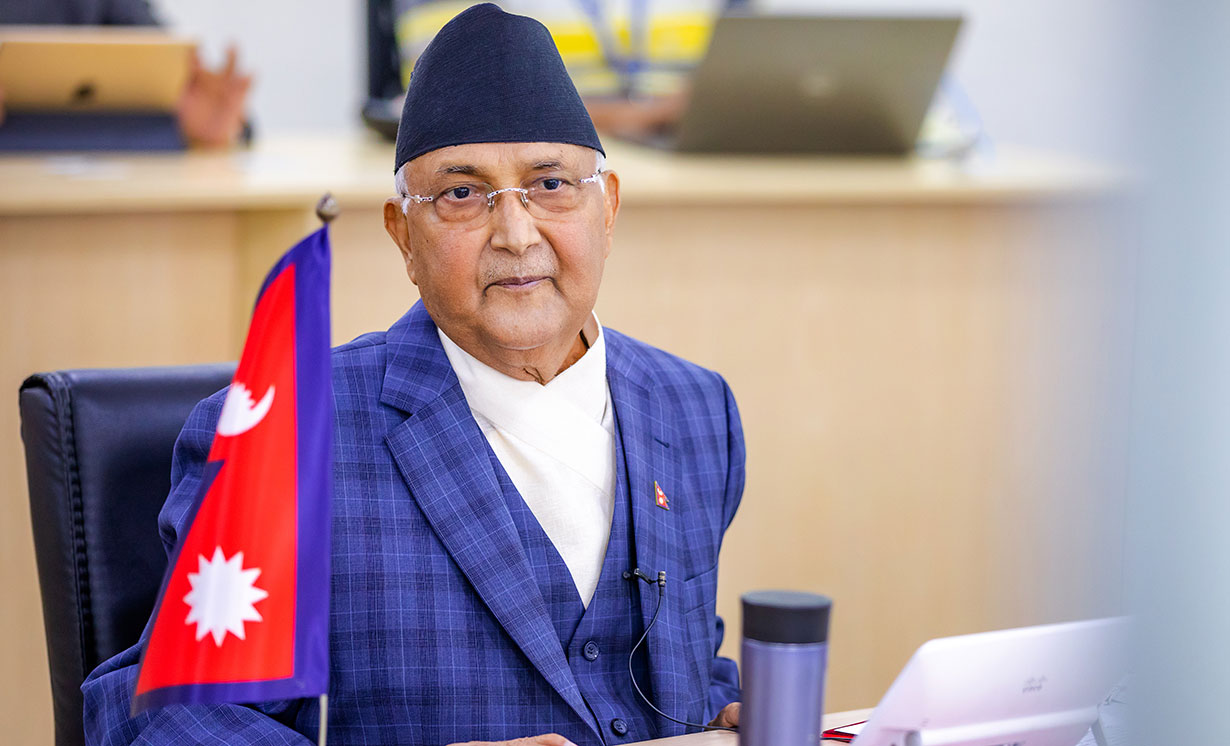 Kathmandu. CPN (UML) Chairman and former Prime Minister KP Sharma Oli said his party was in favor of holding polls in a peaceful and fearless manner and asked the Election Commission (EC) for the same.
Addressing an election rally in Pokhara today, Oli asked the party cadres to remain vigil to safely carry the ballot boxes to the counting stations adding that people have high hopes on the UML.
On the occasion, he claimed that development wave would begin in the country and there will be reforms in the governance too if the UML had the chance to lead the government.
Arguing that efforts were taken to finish off the UML from different sides, Oli claimed that UML candidates would emerge victorious in the upcoming local polls.
During his speech, Oli recalled his days that he spent for three years in jail in Pokhara in the past.
UML mayoral candidate Krishna Thapa and deputy mayoral candidate Manju Devi Gurung made their commitments to work for the cause of city dwellers if they won the polls.