Two policemen killed in jeep accident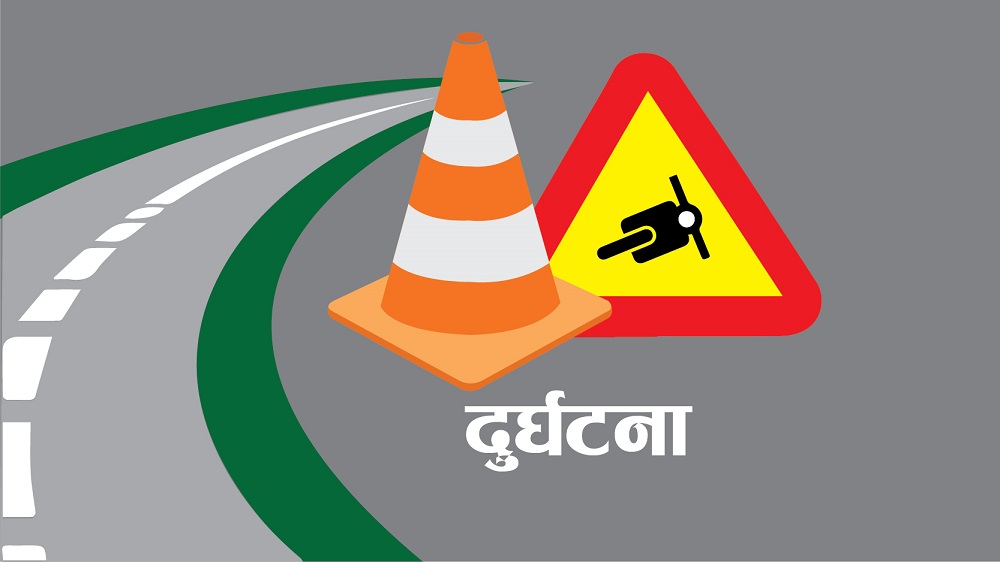 Okhaldhunga, April 13 (RSS): Two policemen have died in a jeep accident here today. The jeep (Ba 17 Cha 1094) was going towards Biratnagar from Solukhumbu when it met an accident near Bhadare Khola, Manebhanjyang Rural Municipality-6, Okhaldhunga district.
The deceased policemen are Police Head Constable Bhupendra Karki and Constable Manik Rajbanshi who were working in Solukhumbu. Seven more people, including Police Inspector Rishi Raj Dhakal, Head Constable Bhupendra Khanal and Constable Rupak Bista, traveling in the jeep have sustained injuries. Dhakal, Khanal and Bista have been airlifted to Kathmandu for treatment, spokesman for the District Police Office Okhaldhunga, Police Inspector Uddhav Pokharel said.
The rest of the injured police personnel have been receiving treatment at Janasewa Health Care and Astha Life Health Care at Ghurmi of Udayapur. All those traveling in the jeep were police personnel who were travelling to Biratnagar, the capital of Province no 1, from Solukhumbu.