Tiles production begins in Nepal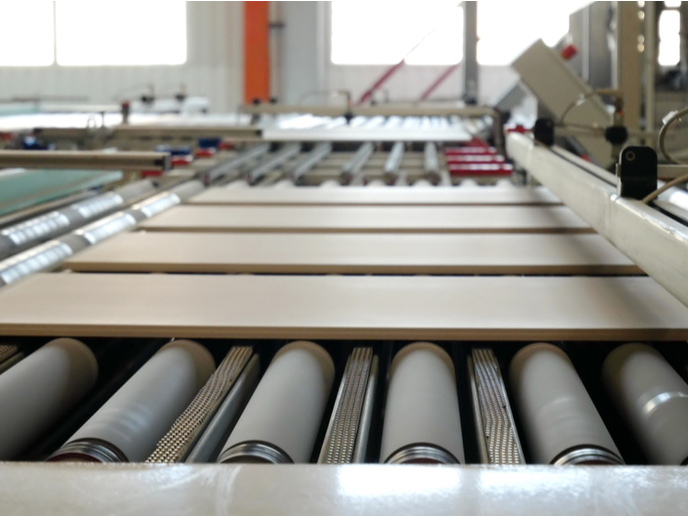 Kathmandu. Tiles production has begun in Nepal by using domestic raw materials. An industry has been established in Jitpur Simara sub-metropolis-8 for the production.
Two entrepreneurs who have long been importing foreign tiles and hardware materials to the country have jointly ventured out the industry in Simara. They came up the idea to set up the industry in Nepal after carrying out in-depth study on tiles manufacturing in India.
The production has been introduced in the market since this year. Nepal Ceramic Industries Pvt Ltd has produced Nepaovit brand tiles.
According to managing director of the industry, Manoj Rauniyar, almost 50 percent of the clay used for tiles production was of Nepal. He shared that the industry had a plan to manufacture the tiles completely based on Nepali clay and sand after some months.
Different types of clay have been brought from Bara, Makawanpur and Dolakha districts and used for manufacturing tiles after competing test procedures. However, color and glaze used for the tiles have been imported from foreign countries.
In the first initial months, clay as a raw material was completely imported from Rajasthan, he said, adding later Nepali clay was explored for the same.
He said, "Only 32 percent of Indian clay was melted using 1,200 Degree centigrade temperature while it was 45 percent on the supply of same heat. Nepali clay was found exquisite for tiles production".
Industry chair Shambhunath Jha claimed that their production surpasses the quality of Indian tiles being imported in Nepal. He shared his plan to diversify the production of tiles that can be used for walls.
The industry stretching over a land of five bigha and 12 kattha was established at the cost of over Rs 1.5 billion. As many as 400 people are getting direct employment in the industry.
Chair Jha added, "The industry would help make Nepal self-reliant on tiles manufacturing". He urged the government to lend support in managing raw materials and marketing.