'Publicity materials around polling booth to be removed before commencement of silence period'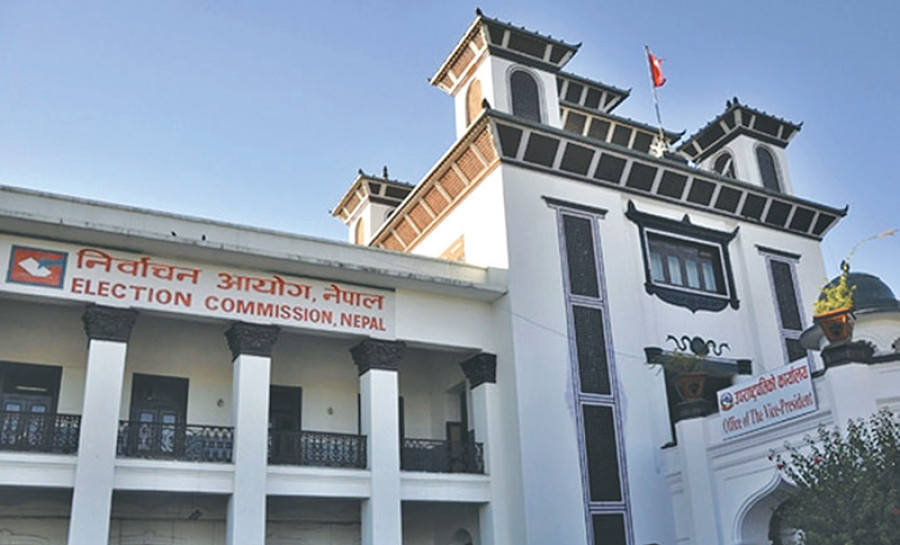 Kathmandu. The silence period is to commence from Tuesday midnight for the local election scheduled to take place on coming May 13.
According to the Election Commission of Nepal, the silence period will begin 48 hours before the polling day and remain till the voting centers are closed. The Election Commission has informed that voting arrangement has been made from 7.00 am to 5.00 pm on the polling day.
As per the election code of conduct enforced by the EC, the publicity materials of any political parties or candidates put up around 300-meter perimeter of polling centers should be removed before the commencement of silence period.
The office-bearers and candidates of the political parties and sister-wings of the parties as well as the concerned individuals should abide by the election code of conduct during the silence period.
EC Spokesperson Shaligram Sharma Poudel informed that there would be no election publicity, debate, interaction, assembly, workshop/seminar during the silence period. Likewise, candidates and political parties are prohibited to solicit votes from voters on any of the medium during the period.
The code of conduct also prohibited the concerned people and parties to post any message, information and publicity materials on social media, online, print and other medium in support of any political parties and candidates.
All publicity related activities will remain closed during silence period and the EC has mobilized a 18-member team under the leadership of a Joint Secretary.
Likewise, there is a mechanism under Chief Officer in the district for monitoring while a mechanism is placed under Returning Officer leadership at Palika level.
The EC can penalize up to Rs 100,000 to those violating election code of conduct during silence period. Also, the EC has authority to terminate the candidacy of the candidate in case of code violation, he shared.