PM Dahal insists parties to CPA should stand together once more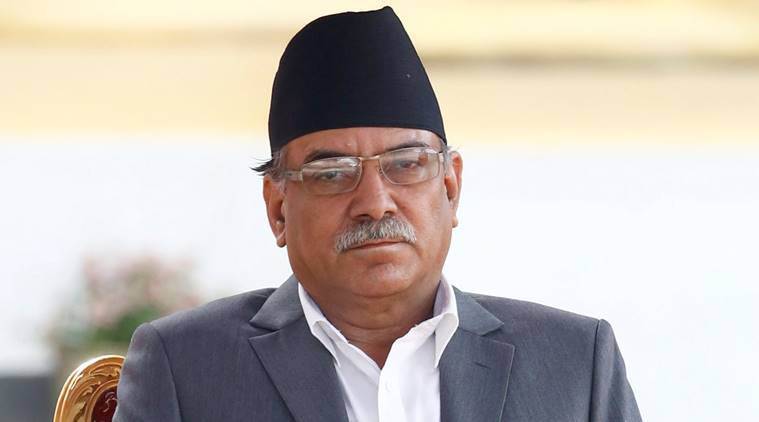 Kathmandu. Prime Minister and CPN (Maoist Centre) Chair Pushpa Kamal Dahal 'Prachanda' has said the time demands all those forces who were together during the signing of the 12-point Comprehensive Peace Accord and the promulgation of the Constitution to stand together once more.
In his address to the sixth plenary of the CPN (Maoist Centre) Gandaki Province Committee at Lekhnath of Kaski today, the Prime Minister said, "Nation is politically and economically at a challenging phase. Politics is being polluted, economy is in trouble."
It is once again needed for those forces that were together over the course of historic achievements – CPA and the Constitution formulation – to remain united, according to the Prime Minister.
He was of the opinion of taking the situation to ease through a culture of national consensus. "The issues of the nation should be resolved through a national consensus and wish for a political consensus in regard with the elections of the President and Vice President follows the same spirit."
The PM said, "We have multiple alternatives for promoting the culture of national consensus and the ground for major political parties standing together could not be denied." He called on the major political parties to start a next round of political journey through consensus.
On the matter of party rebuilding and transformation, he directed leaders to reach out, hear and take suggestions from the people.
"The party central committee meeting will take place in two months. Until then, we should hear and take suggestions from people and party cadres. We should meet and talk with families of martyrs, and disappeared and disabled people. Their suggestion should base party reconstruction and transformation," he said.
Stating that a discussion was under way on building a socialist front, he said a conclusion would be reached on this until the party central committee meeting.
"The front will have an important role in converting country's existing problems into opportunities. Homework is underway with some political parties for a unity. We will reach a conclusion soon."
The incumbent government was working for people and has taken serious initiatives in improving country's economy, he said. "There have been some improvements in the country's economy. An action plan has been made to make government services prompt. It will pay off soon."