Plans for tourism development as featured in major parties' election manifestos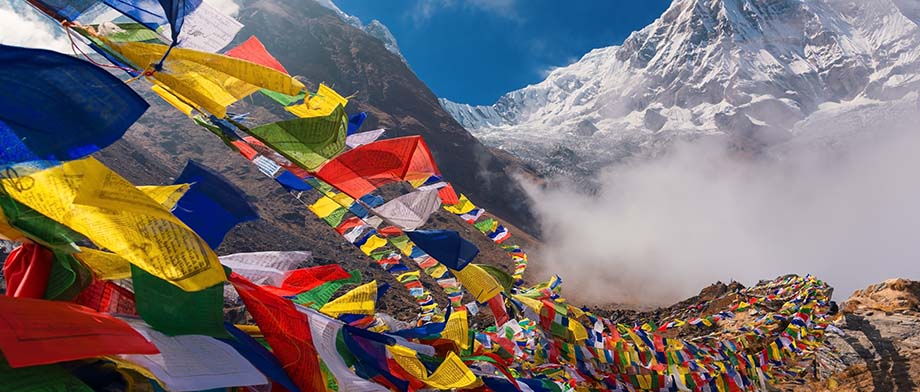 CB Adhikari/RSS. The country's tourism sector which was hard hit by COVID-19 pandemic has started recovering gradually.
Foreign tourist arrivals have also seen a gradual rise at present.
Tourism activities have started to pick up and many tourists can be seen in the main tourism destinations including the federal capital, Kathmandu in recent days. Statistics shared by Nepal Tourism Board (NTB) shows that 58 thousand 348 foreign tourists entered Nepal in the month of April alone. This is an increase by160 per cent compared to the same month last year. Twenty two thousand 450 foreign tourists had visited Nepal in April 2021.
The tourist arrival in the month of April this year is the highest number after the pandemic. The number of tourist arrivals is slowly increasing since the first month of this year. The tourist arrival figure is 16,975 in January, 19 thousand 766 in February and more than 42,000 in March of this year.
The number of foreign tourists has increased also because this is the mountain climbing season in Nepal. Foreigners in large numbers are coming here for mountaineering and trekking purposes as well since this is the suitable time for these activities.
The Department of Tourism (DoT) data shows that so far 899 climbers of 11 expedition teams have taken permit for climbing mountains including the Mt Everest.
One hundred fifty thousand foreign tourists had visited the country in 2021, two hundred thirty thousand in 2020 and one million 197 thousand 191 foreign tourists in 2019. This growth is 12.5 per cent.
The 15th five-year plan has included tourism as the main basis of the national economy and the country has adopted the policy of developing the most attractive tourism destinations and providing quality services.
The country is going to the local election on May 13. In this connection, the political parties have launched their respective election manifesto. The major political parties have outlined strategies in their election manifesto by according top priority to tourism as a strong pillar of the national economy.
The parties have made commitment through the election manifesto that tourism would be given high priority as an important source of national income and raising the living standard of the people while establishing Nepal as a unique tourism destination in the world.
Parties as the Nepali Congress, CPN (UML), CPN (Maoist Center), CPN (Unified Socialist), Janata Samajbadi Party and the Loktantrik Samajbadi Party have brought ambitious plans for tourism promotion through their respective election manifestoes.
NC stresses on integrated, systematic tourism development
The Nepali Congress aims to ensure an integrated and systematic development of tourism sector in the next decade and establish it as a leading factor of nation's economy. The NC election manifesto pledges to improve people's living standard by establishing Nepal as a special touristic destination and recognize and prove tourism business as a significant tool for promoting national income.
The party targets to promote touristic destinations for the retention, re-visit and encouragement of tourist arrivals, assuring of quality entrepreneurs and the reflection of local identity in new infrastructure development projects.
The party announces to build at least one cultural museum at each local level and to promote tourism as environment-friendly enterprise. It promises to encourage private sector for amplifying tourism activities and ensure life safety of tourism workforce associated with riskier areas of tourism such as mountaineering, trekking, rafting and jungle safari.
The party declares a subsidy for the construction of houses featuring traditional architecture, assuring of the conservation of those structures built in traditional styles.
Prosperity through tourism development: UML
The CPN (UML) aims to create jobs and advance towards prosperity through the promotion of locally recognized areas and the development of tourism. It assures of the conservation of touristic natural heritages, natural heritages, of the promotion of historic and cultural heritages and of the promotion of local festivals and cultural events like cultural festivals.
In addition to this, the party envisages a policy of promoting 'eco-tourism'. The development and management of a park at each ward, the establishment of hotels and home stay facility at local level, the development of trekking routes, cable car services, paragliding, bungee jumping and helipad in cooperation with the private sector are featured as the priorities of the party in the election manifesto.
CPN (Unified Socialist) focuses on creating job opportunities through tourism
The CPN (Unified Socialist) in its election manifesto has pledged to boost economic activities and create job opportunities by attracting tourists, domestic and foreign, through the maximum utilization of local resources.
Besides, it will construct and set up tourism infrastructures like tourism grams, home-stay facility, tourism roads and trails and conserve and promote historic and religious tourism.
Janata Samajbadi Party to chalk out five-year plan for tourism development at every local level
Similarly, the Janata Samajbadi Party has adopted a policy for every local levels to make a five-year action plan wherein domestic and foreign tourists will be attracted by expanding and utilising home-stay facility and trekking and conserving and protecting ecology, religious areas, lakes and rivers.
The entrepreneurs running hotels, resorts and other tourism-related enterprises will be waived 75 percent income taxes in the first five years.
Women aspiring to open home-stay facility will be given soft loans.
Tourism to be made basis for income generation: CPN (Maoist Center)
Similarly, the CPN (Maoist Center) has devised a policy to help people to generate income through the production of tourism-related activities like home-stay facility and minimum 50 percent of incomes generated from tourism activities should be spent in the respective local level.
The Loktantrik Samajbadi Party has a plan to identify and expose additional tourist destinations and construct infrastructures to promote tourism.
Websites and other social sites will be used to publicize tourist destinations. There will be cooperation with the provincial and federal government for the construction, protection and publicity of tourist destinations.