Oli questions about the permission granted to US Deputy Secretary to visit the monastery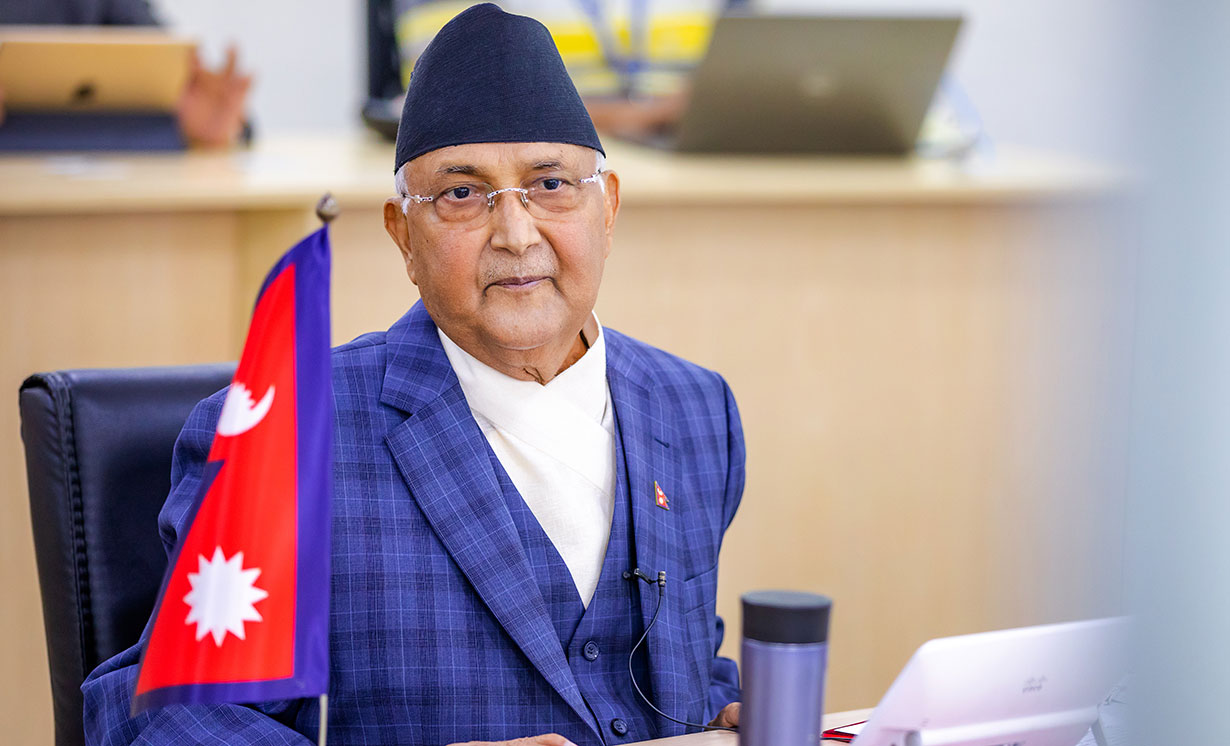 Kathmandu. CPN-UML Chairperson KP Sharma Oli has asked an answer in Parliament on the issue of allowing US Deputy Secretary of United States to visit Tibetan refugees.
Raising the issue of US State Department Deputy Secretary of State for Civil Protection, Democracy and Human Rights Uzra Zia's visit to the Tibetan refugee camp in Nepal. Oli also accused the current government of failing to make visits by foreign diplomats, ministers and delegates to minimum diplomatic standards and international standards.
'When an assistant minister came, She was taken to all the gumbas around outskirts of Kathmandu,' he said. Oli also said that Nepal's constitution has made it clear that neutrality in foreign policy, one's own national independence and independent foreign policy should be decided by oneself, where a person of any nation should be allowed to go or not.
He questioned if She had to take the permission to go there. If the permission was granted, he asked if the government understood the sensitivity of bilateral ties with neighboring country.
He also said that the government was not responsible for the consequences that Nepal and Nepalis would have to face due to the imbalance and suspicion of development in the relations with the neighboring countries. He challenged the government not to attack foreign policy, non-alignment, fair neutrality, impartiality and independence.
'Nepal's foreign policy and relations are not of a private matter of the current artificial, dice throwing government ,' he added, 'You are not allowed to do anything you like. I would like to draw your attention on that.'
He urged Prime Minister Deuwa to answer whether Nepal adheres to the one-China Policy or not.
He also said that no activities can be done in disguise. Stating that Nepal's foreign policy and behavior should be completely honest with its neighbors, he said that the relationship of trust and confidence should be further strengthened.