Nepal must establish a workable environment for attracting foreign direct investment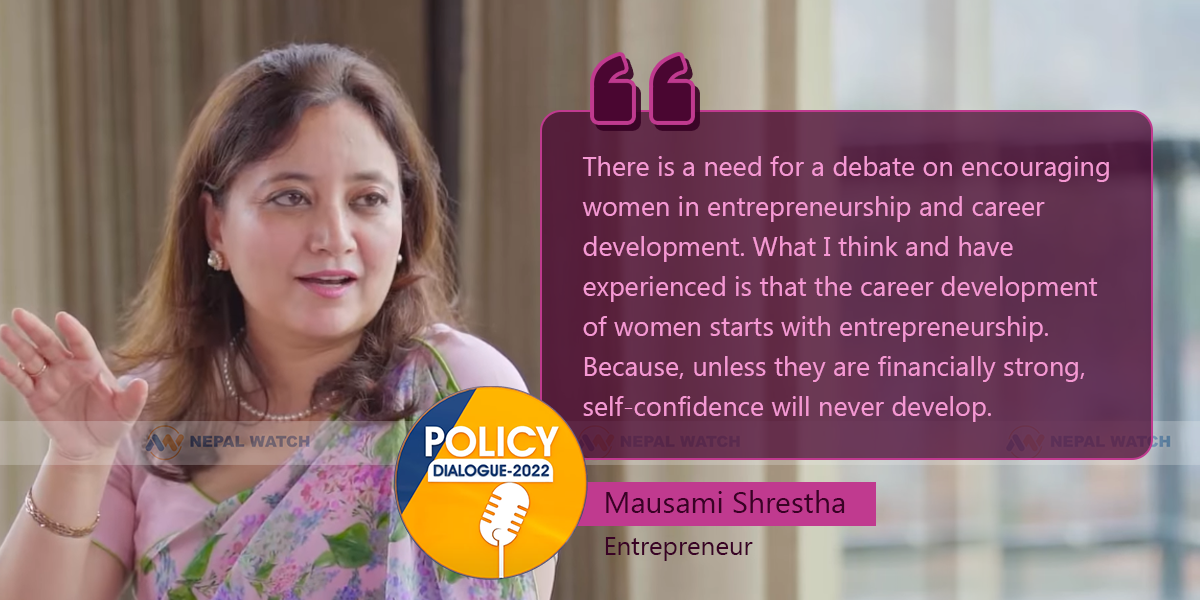 Kathmandu. There are numerous debates and concerns in regard to, why foreign investment did not penetrate Nepal. But, let's ask ourselves, is the climate of investment in Nepal practical for foreign investment?
This is an important question because along with this question, there come the techniques Nepal is adopting to attract foreigners for investment. Moreover, it is also concerned with how our government is facilitating to create the climate for foreign investment.
In particular, it is a very good initiative on the part of the government to establish an organization called Nepal Investment Board to attract foreign investment in Nepal. However, that board is only to attract large investors. Matters related to large investments would get help and advice from there. However, large investments alone will not help the economy of the country. Foreigners can be attracted even with small investments. A suitable environment for investment can be created.
Small entrepreneurs like us who are engaged in the field of agriculture and production have to cooperate with the Ministry of Industry for their work. While the Ministry is more focused on monitoring and regulation. They are not playing a significant role in promotional work. The Board of Investment should also work to promote entrepreneurs like us. This is the problem that small entrepreneurs like us are facing now.
At present, the 'Development Financing Institution' (DFI) is coming into Nepal for investment, which is a positive message. Those who want to invest in Public Private Partnership or 'Joint Venture' are likely to take the help of DFI. In doing so, the Government of Nepal should also facilitate in somewhat ways. They ought to establish ways to bring investment to Nepal.
Currently, they are prioritizing investment in the fields of hydro, information technology, health, and agriculture. They are also concerned about how to reduce the problem of climate change and also are focusing on the creation of jobs because of the impact of Covid-19.
Furthermore, their objective is to support Nepal on the path to becoming a developed country. To bring in this investment, we need to understand their rules and laws which is a bit complicated. If we want to bring in investment, we have to ensure their 'compliance' and we have to go through the 'due diligence process. We are far behind on that. We are lagging behind both – the government and the private sector.
Another problem we face in foreign investment is the lack of a clear policy on the mechanism to bring money to Nepal for investment. The Central Bank of Nepal and the Commercial Bank must do decent homework. It is hoped that if we bring good policies in collaboration with both parties, the hassles we face while bringing in investments will be reduced in 6 months instead of one year.
Generally, when foreigners come to Nepal intending to invest, they also have a clear 'exit strategy. In other words, they are not only coming to Nepal to bring in investment, but they are also clear about when they will leave. However, our system is so chaotic and complicated that it can take five years to initiate a business in Nepal. This results in a lack of interest among foreign investors which eventually helps in the degradation of foreign investment. Hence, we should facilitate them to fulfill their purpose.
Once they come for investment in Nepal they aim to return money from a good mechanism. Hence, we should look forward to adjusting our provisions.
Now there is a wave in the capital market. In the Stock market, private companies are also enthusiastic to invest. Nowadays, they blindly invest in banks, hydro, and insurance companies. The share price of those sectors is also increasing day by day. However, industries related to production and agriculture are still missing in the stock market. If such industries are encouraged they can also generate public money by showing a presence in the IPO.
On the other hand, there is a need for a debate on encouraging women in entrepreneurship and career development. What I think and have experienced is that the career development of women starts with entrepreneurship. Because, unless they are financially strong, self-confidence will never develop.
Women have to maintain a balance between work and home. The most important role in about responsibility. No woman is complete until she has the ability and skill to manage the money of her own.
Education is an important tool for increasing their economic capacity. Education should be given importance and education should also focus on skill development. I am working for the development of women's skills in villages. During this period, I acknowledge that women in the village have money but lack the ability and knowledge to mobilize that money. Sometimes, investing without knowledge is also a danger as. If you look at the villages, the women do not know how to make good use of the money available. There is no one to teach them skills for that.
There is no doubt that education brings great changes in life. Until we are aware of what to do and what not to do, it is difficult to develop a career. In many places, there is still a tendency to send sons to good schools while keeping daughters at home. To prevent this, schools can give scholarships to female students.
The dowry system in our society is creating several problems. Women should also be guaranteed property rights. To do business, you need 'collateral. But women do not have ownership of poverty, they don't have ownership in the business too. Therefore, women's access to capital ownership is also essential. Another important topic is respect for women entrepreneurs. Even now, no matter how much people debate about women's entrepreneurship, there is still a tendency to pull the leg and disrespect them. Women entrepreneurs should be honored, respected, and well-treated.
(An edited part of the statement made by entrepreneur Mausumi Shrestha in the 15th series of Nepalwatch's television presentation Policy Dialogue-2022. Hosted by Dr.Govinda Raj Pokharel, former vice president of National Planning Commission, this program of Nepalwatch is broadcast every Wednesday at 8:50 pm on Nepal Television.)