Integrated website management system implemented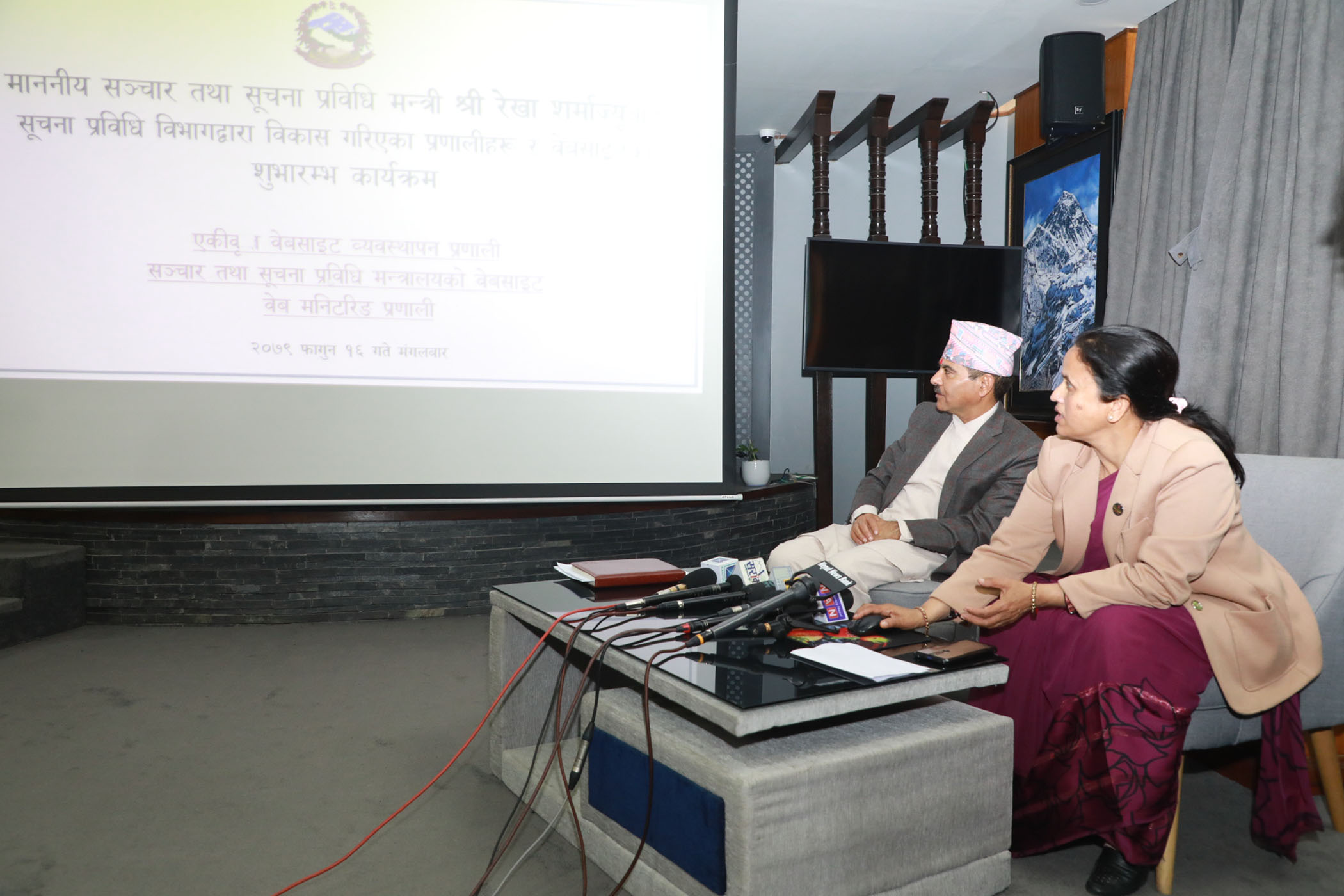 Kathmandu. The government has launched the integrated website management system (IWMS) and web monitoring system.
Communications and Information Technology Minister Rekha Sharma inaugurated the two systems amid a programme organised at the Ministry today.
The Information Technology Department said the systems have been implemented in the departments under the Ministry.
Ministry secretary Dr Baikuntha Aryal, chiefs of departments and officials of subordinate bodies were present at the system-launching ceremony.