Hotels and resorts in Bhotekoshi recovering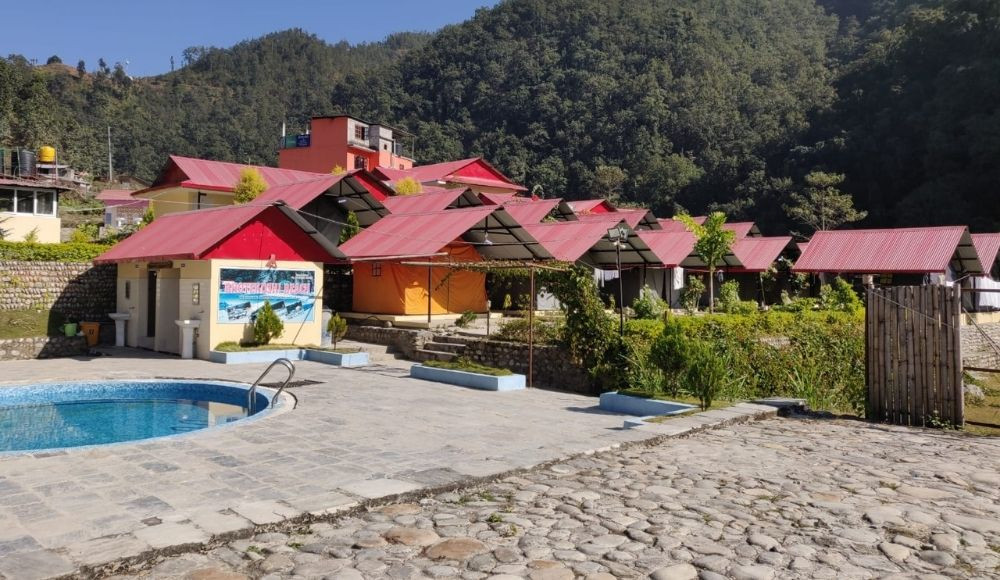 Kathmandu. The number of tourists, both domestic and foreign, has started increasing in Bhotekoshi of Sindhupalchok district of late.
Bhotekoshi features in the list of the world's 15 best bungee jumping sites. As in other touristic sites, the number of visitors had nose-dived here during the Covid pandemic.
Now the tourism business has started picking up with growing number of visitors, said Shankhar Bhujel, a tourism entrepreneur. According to him, 90 percent of visitors coming to Bhotekoshi for bungee jumping are Nepalis now as against the high number of foreigners until some years back. Pratikshya Ghimire of Biratnagar who has come here for bungee jumping said she has come from Australia on vacation and is here to 'give a try' in this adventure tourism.
Dharmendra Chaturvedi, an Indian tourist, said he is excited to do bungee jump from the suspension bridge 160 metres high from the swirling Bhotekoshi river below.
It is said on an average up to 30 enthusiasts do bungee jump in Bhotekoshi daily. Bhotekoshi is famous not only for its world-class bungee jumping, it also offers best site for hiking and white water rafting.
Hotel entrepreneurs say the hotels and resorts in Bhotekoshi are seeing resurgence in business in recent days with the increase in the number of tourists.