High level political mechanism meeting at Baluwatar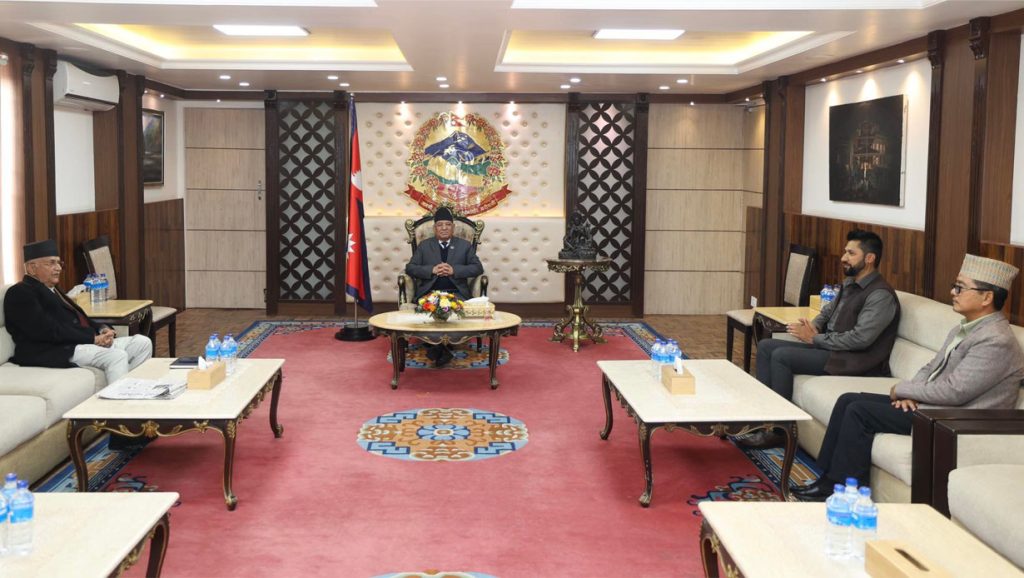 Kathmandu. The meeting of the high-level political mechanism is currently underway at the official residence of the Prime Minister in Baluwatar.
Prime Minister and Chairperson of CPN (Maoist Centre) Pushpa Kamal Dahal 'Prachanda', Chairperson of CPN (UML) KP Sharma Oli, President of Rastriya Swatantra Party Rabi Lamichhane and President of Rastriya Prajatantra Party Rajendra Lingden are participating in the meeting.
The meeting is likely to discuss contemporary political issues including upcoming election of the President and the Vice President, the functioning of the government, among others.
The mechanism was formed by the ruling coalition parties to help facilitate the functioning of the government.