EC submits election report to President Bhandari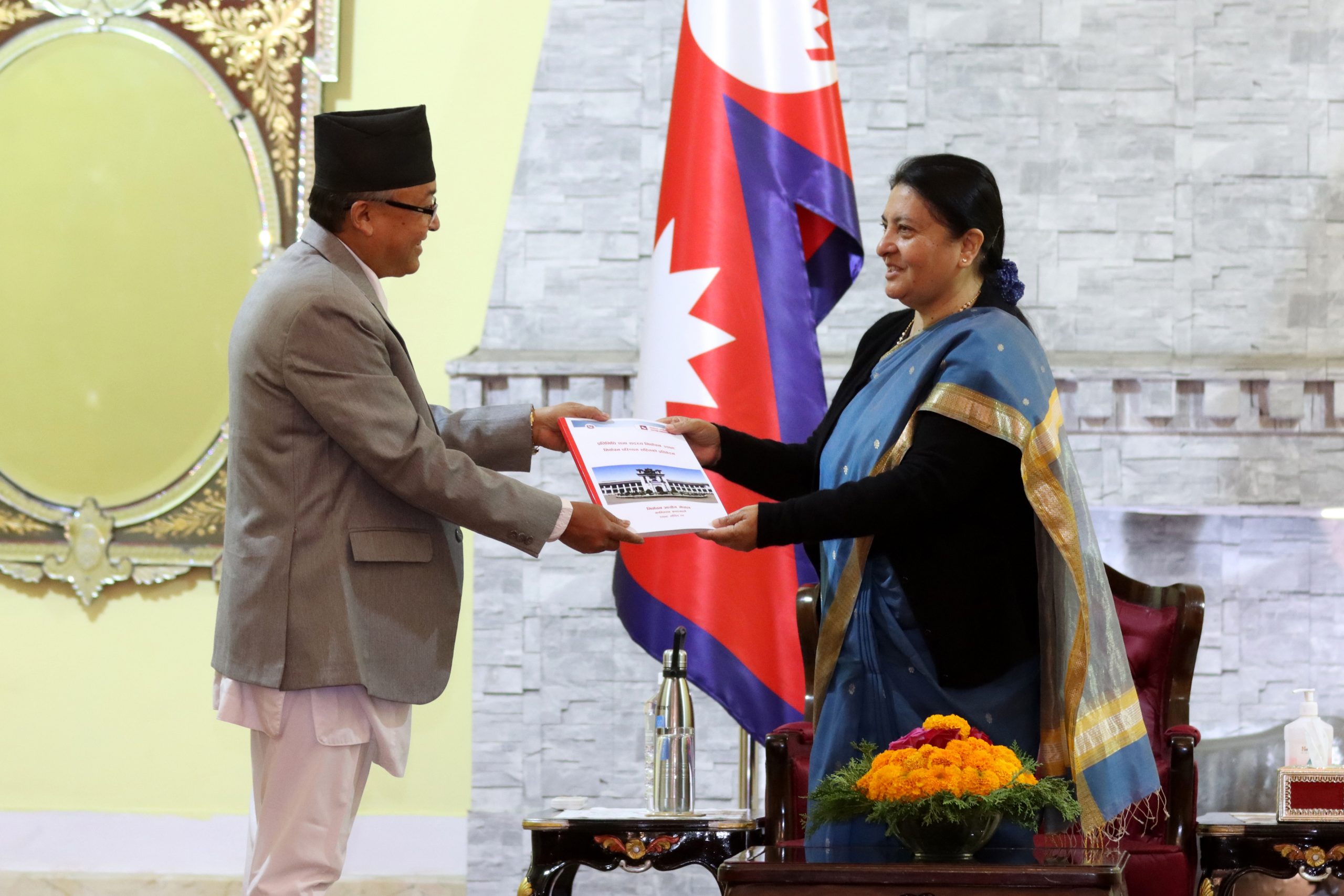 Kathmandu. The Election Commission has submitted a report with the election results of both the first-past-the-post (FPTP) and proportional representation (PR) electoral systems to the President. The elections to the member of House of Representatives and Province Assembly were held on November 20.
At a programme organised at Sheetal Niwas today, Chief Election Commissioner Dinesh Kumar Thapaliya submitted the report to the President Bidya Devi Bhandari.
There is a provision that the EC should submit report with final results of FPTP and PR system within seven days of the announcement of the election results to the President.
On the occasion, President Bhandari said election is important for strengthening democracy.
Expressing her happiness over the conclusion of the elections to the House of Representatives (HoR) and the Province Assembly (PA), she thanked all including the Election Commission, security bodies, stakeholders and voters for this.
Similarly, CEO Thapaliya said the polls were concluded in a fair and fearless environment.
Through the elections, the total 825 people's representatives were elected (275 under the HoR and 550 under the PA). Women's participation in the HoR is 33.10 percent, and 36.36 percent in the PA.
The EC's representatives are scheduled to present a report along with the results of PA polls to the chief of all seven provinces on 17 December, said the EC.
Present on the occasion were election commissioners Ishwori Prasad Paudel, Ram Prasad Bhandari, Dr Janaki Kumari Tuladhar and Sagun Shumsher JB Rana and the EC secretary Gokarna Mani Duwadi, among others.