Celebrating International Day of the Girl Child with Girls Takeover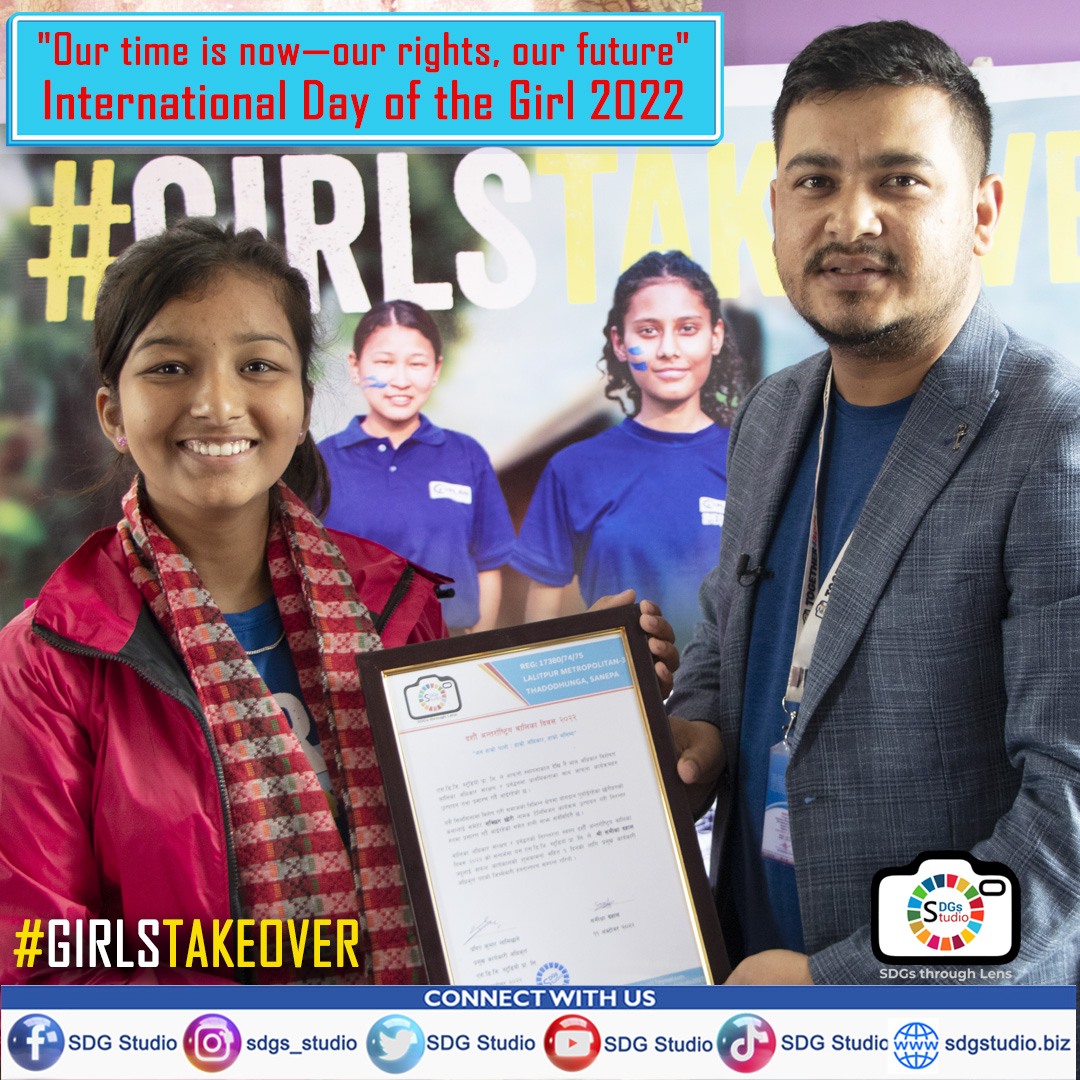 Kathmandu. Ms. Samikshya Dahal took over the post of the Chief Executive Officer of SDG Studio Pvt. Ltd.
SDG Studio Pvt. Ltd. organized the event to celebrate the International Day of the Girl Child 2022. Since 2012, the International Day of the Girl Child is being celebrated every year on 11 October as the recognition to the importance of empowering and investing in the life of girls.
The slogan for this year is "Our time is now—our rights, our future." As the CEO of the company, she expressed her commitment to advocate for localizing the Sustainable Development Goals through media productions, animations and public service announcements.
She instructed the team members of the company to integrate the political rights of girl children and young girls into its programs, plans and policies. Moreover, she urged the team members to be more inclusive and produce its contents that inform people of these rights.
SDG Studio, since its inception, has been producing and broadcasting its programs with a special priority on protecting and promoting the rights of children, with priorities given to the girl child.
The media production company has been producing and broadcasting a television program called Sakchhin Chhori (Daughter can), covering the inspirational stories of daughters contributing to the different areas of the society. Conceptualized and supported by Plan International Nepal, more than 50 civil society organizations across the nation also joined the initiation in their respective institutions.