Communications Minister insists on reliable, quality telecommunications services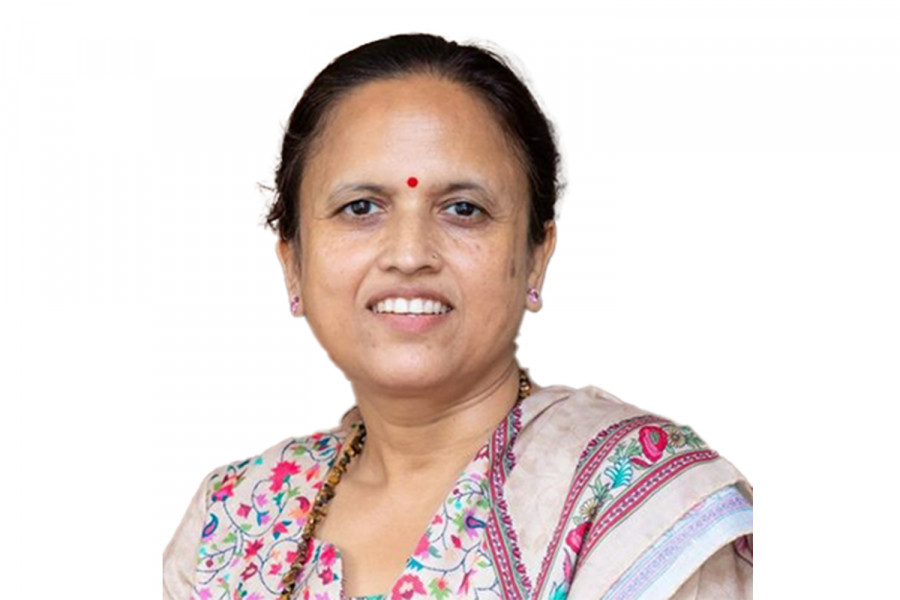 Kathmandu. Minister for Communications and Information Technology, Rekha Sharma, has instructed the bodies concerned to ensure reliable and quality telecommunications services with the utilization of available advanced technology.
In her address to a function held here today on the occasion of the 19th anniversary of Nepal Telecom, the Minister highlighted the need to make telecommunications services widely accessible and quality.
She urged the people concerned to always pay attention to costumers' concerns, interests and demand side and provide the services accordingly.
She took time to commend the organization for its services so far, advising it to make them further wider and largely accessible in the day to come.
"The government's ambitious slogan for 'internet each home, people's larger access to mobile phone' is becoming a reality", the Minister said, advising the Company to set a goal for having its own satellite in the days to come.
"The Constitution has envisaged the socialism-oriented economy and it is the priority of the State to protect and promote the Nepal Telecom-like self-sufficient organisations which have largely contributed to the creation of jobs and revenue collections," she said.
The Minister further said that is was needed for the organisation to revise and update its services and to reach among a wider population. As the Minister asserted, the customers' satisfaction should be the top priority of the Nepal Telecom.
"The Nepal Telecom has the responsibility to achieve maximum production in the minimum operation cost, to ensure quality, affordable and accessible services, to promote employees' rights and to provide maximum benefits to investors," the Minister said, adding that leadership from top to down levels were expected to contribute for fulfilling the given responsibilities.
The Minister also utilised the forum to instruct the organsiation to ensure timely completions of its projects, assessing the extension of services to rural areas, installation of towers in human settlement and undertake infrastructure development projects in forest areas as challenges for the enhancement of telecommunication services.
Similarly, Secretary at the Ministry of Communications and Information Technology, Dr Baikuntha Aryal said customers' satisfaction should also be the top priority of the Nepal Telecom and its services should be fast, reliable and quality. He said the NC should make its services widely accessible and affordable so as to make its effective presence in the competitive market.
The Nepal Telecommunications Corporation was established on June 15, 1975 and it was registered at the Nepal Telecommunications Company on February 5, 2004 and it has been known as the Nepal Telecom since the following year. It was transformed into the Nepal Telecommunications Company Limited on April 13, 2014.
Its revenue in the fiscal year 2078-79 BS ( 2021-22) was Rs 44.37 billion and its net profit was Rs 8.47 billion.