Ballot boxes to be ferried by helicopter in Chharung and Tinker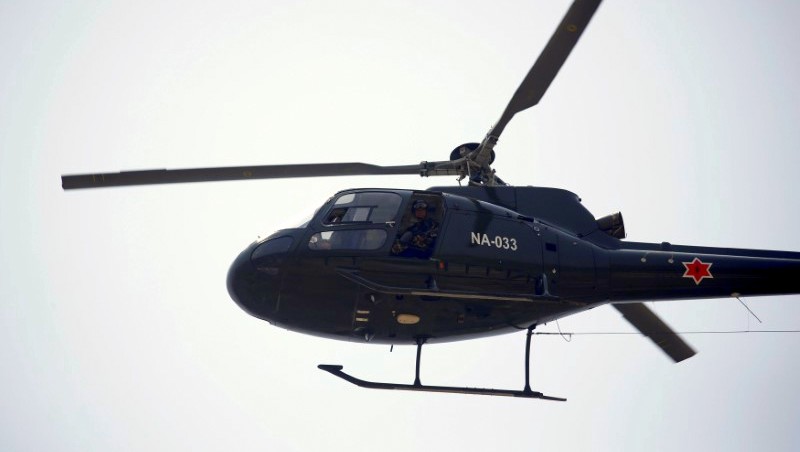 A Nepal Army helicopter has left for Chhangaru Tinkar, the most remote place in the district, to bring the ballot boxes of the polling that took place on Friday.
The ballot box of Ward No. 1, which has two polling stations, has been kept in Chhangru. Chief District Officer Dirgharaj Upadhyaya said that the ballot boxes would be brought to Sunsera by helicopter.
As there is no road transport available ballot boxes and staff are being carried by helicopter. Last Saturday, election materials, security personnel and election workers were airlifted to Chhangaru and Tinkar by helicopter.
More than 350 votes have been cast in two polling stations of Byas rural municipality-1. Of them, 136 votes were cast in Tinkar and 116 votes in Chhangaru.