A dozen parties represented in parliament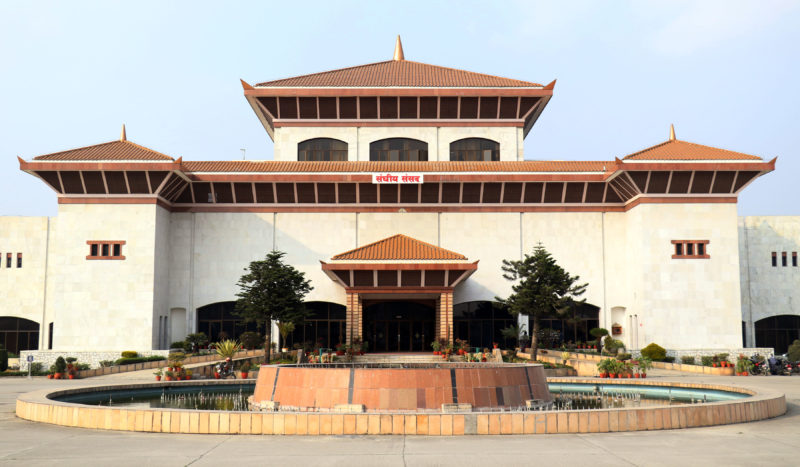 Kathmandu. The counting of votes under the House of Representatives and Province Assembly elections held on November 20 is in the last stages.
The results for 162 seats out of 165 under the first-past-the-post (FPTP) electoral system towards the House of Representatives are available so far. Counting is under way in Syangja electoral constituency number 2, Dolakha constituency number 1 and Bajura.
According to the results of the vote-count announced by the Election Commission, the Nepali Congress has won 55 seats so far and has become the largest party. The CPN (UML) has won 44 seats and is the second largest party followed by the CPN (Maoist Centre) with 17 seats and the CPN (Unified Socialist) with 10 seats.
Similarly, the Janata Samajbadi Party Nepal, Rastriya Prajatantra Party and Rastriya Swatantra Party each has won seven seats, the Loktantrik Samajbadi Party four seats and the Nagarik Unmukti Party three seats.
The Rastriya Janamorcha, Nepal Majdoor Kisan Party and Janamat Party have won one seat each and the independent candidates have won five seats.
The Nepali Congress candidates are leading the vote tally in Syangja and Bajura constituencies where the counting is in progress. As per the latest statistics shared by the Election Commission, the candidates of 12 political parties have been elected to the Member of the House of Representatives (HoR) under the FPTP system.
One hundred and sixty-five seats in the HoR are elected through the FPTP system while 110 through the proportional representation system.