30th Madan Memorial Day: former President Bhandari visits Madan Batika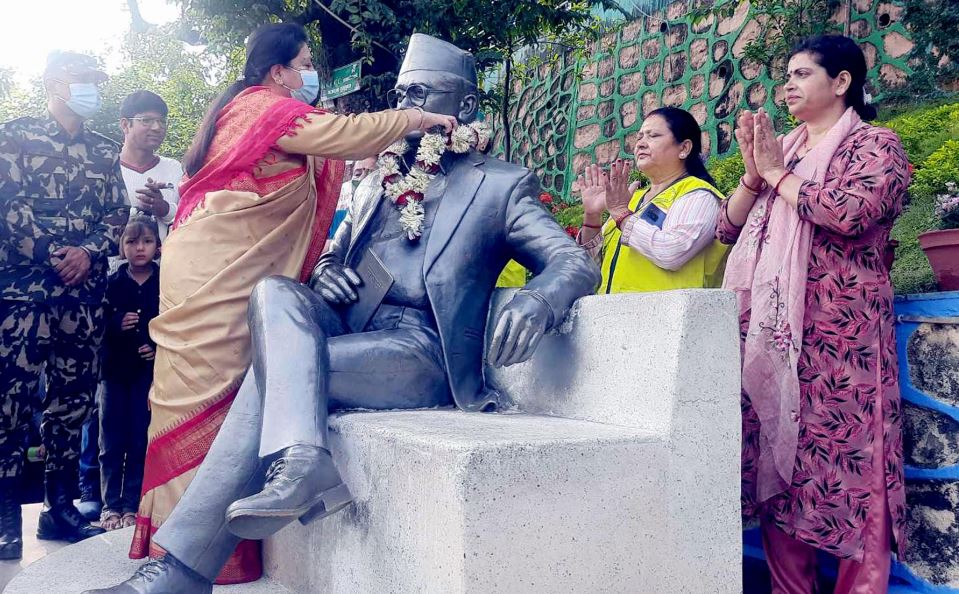 Kathmandu. Former President Bidya Devi Bhandari today visited Madan Batika (garden) at local Koteshwor to wreathe his statue, commemorating the 30th death anniversary of Madan Bhandari and Jibaraj Ashrit.
Similarly, the former President planted a tree at the Tinkune-based Madan Memorial Park to observe the Madan-Ashrit Memorial Day. She also visited the Madan Bhandari Memorial Community Library near Mahadevsthan in Koteshwor today itself.
Bhandari, the then UML general secretary and Ashrit, the organisation department chief, were killed on May 16, 1993 in a jeep accident at Dashdhunga of Chitwan.